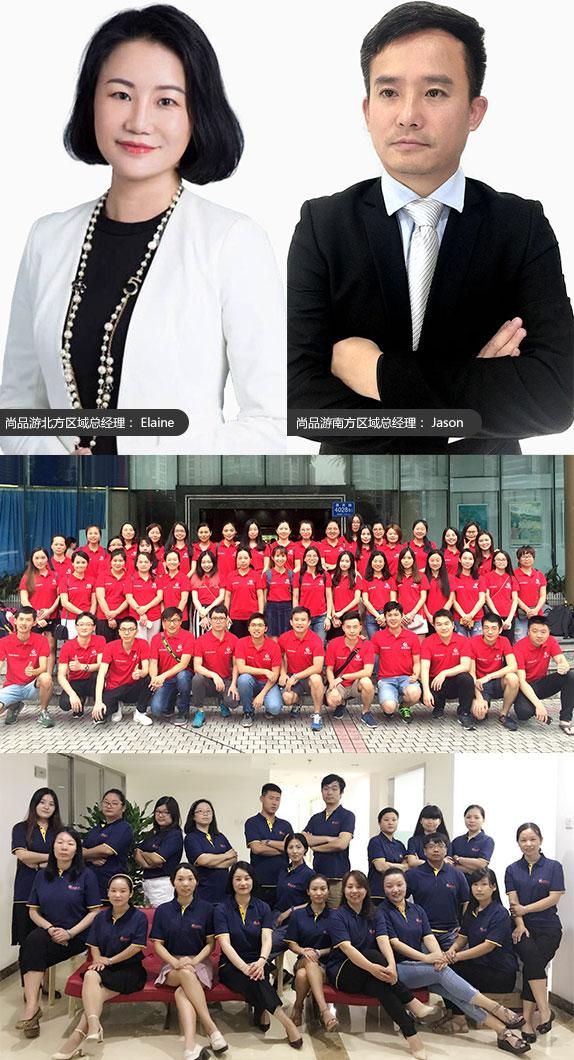 Shangpin Tours is Century Holiday's outbound tour brands and is made up two subsidiaries which are Shangpin Tours Shenzhen Co.,Ltd and Shangpin Tours International (Beijing) Co., Ltd.
Shangpin Tour Concept

Shangpin Tours believes in "creating tour experiences close to the heart". With our constant development and professional overseas resort services we have a professional team which is experienced in planning outbound tours. With the support of AirAsia, HK Express, Tiger Air, Thai Smile, Jetstar, Singapore Airlines, Malaysia Airlines, Hong Kong Airlines, Cathay Pacific, Hainan Airlines and other international airlines we have been able to provide different customers with tailor made FIT tours. Tailor-made tours include Island Tours, Quality Tours, Themed Tours, Golf Tours and other personal tour services. Over the past 10 years both the southern region and northern region have continuously developed and perfected services and products for customers.

Vision of Shangpin Tours
At present, the main promotional destination in the industry competition, occupy a larger market share. When choosing to open up new destinations we are focused on customer experience and satisfaction. We don't choose inexpensive tour groups as the main itinerary for our main destination. We promote single holiday destinations focusing on Singapore, Malaysia, Thailand and other Islands. Attention to the destination hotel and direct purchase of ground receiving products, the formation of market competitiveness such as Singapore, Sabah, Chiang Mai and Da Nang.

Relying on aviation resource channels and vigorously promoting new and exclusive destinations, for the industry to provide the necessary and timely support for resources. Through market promotion and marketing strategies Shangpin Tours has achieved outstanding achievement in the past 10 years. The now successful branch business model will be applied to the branch offices. With our remarkable results, we are willing to grow together with other travel agencies and partners sharing opportunities and seek common development.